This video is available to students only
Creating a new package
Create GitHub repository
#
GitHub has a generous free plan which allows us to create private repositories, run a CI/CD environment, and host private NPM packages. The first step for our new component library is to create a private GitHub repository.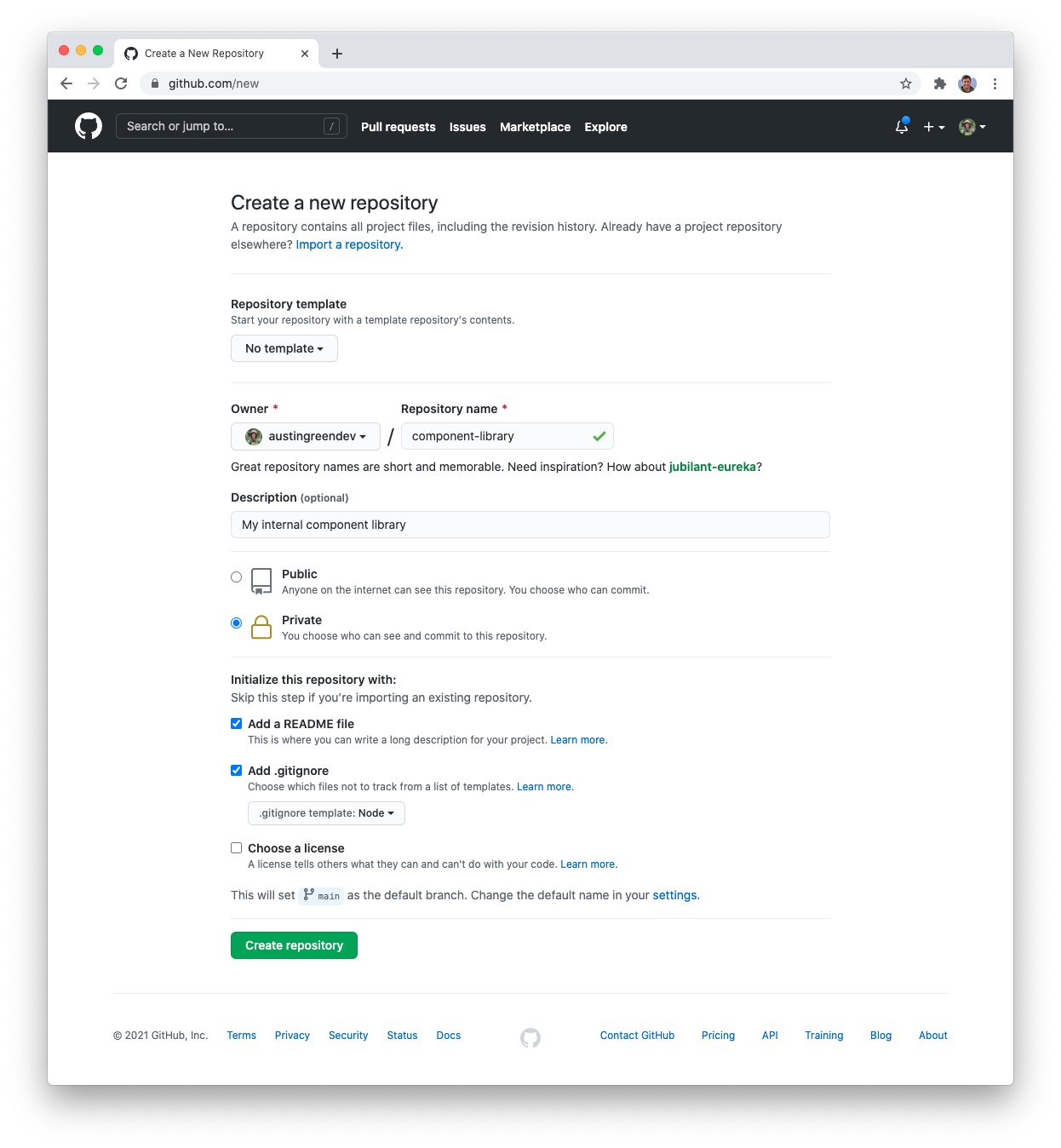 Repository details:
Owner

Use your GitHub username

If your company uses GitHub you may create this package under their organization when creating a component library for production

Name

Permissions

Make sure the repository is listed as PRIVATE

README / .gitignore

Provide a default README as well as the Node .gitignore template
Clone repository
#
Once the repository is created, let's clone it to our machine.
# Navigate to where you want to store the repository
# Use the HTTPS or SSH values provided by GitHub
git

 

clone

 

COPY_FROM_GITHUB
When the repository is finished cloning, open it in your editor of choice. You should see the README and .gitignore we defined in the previous step.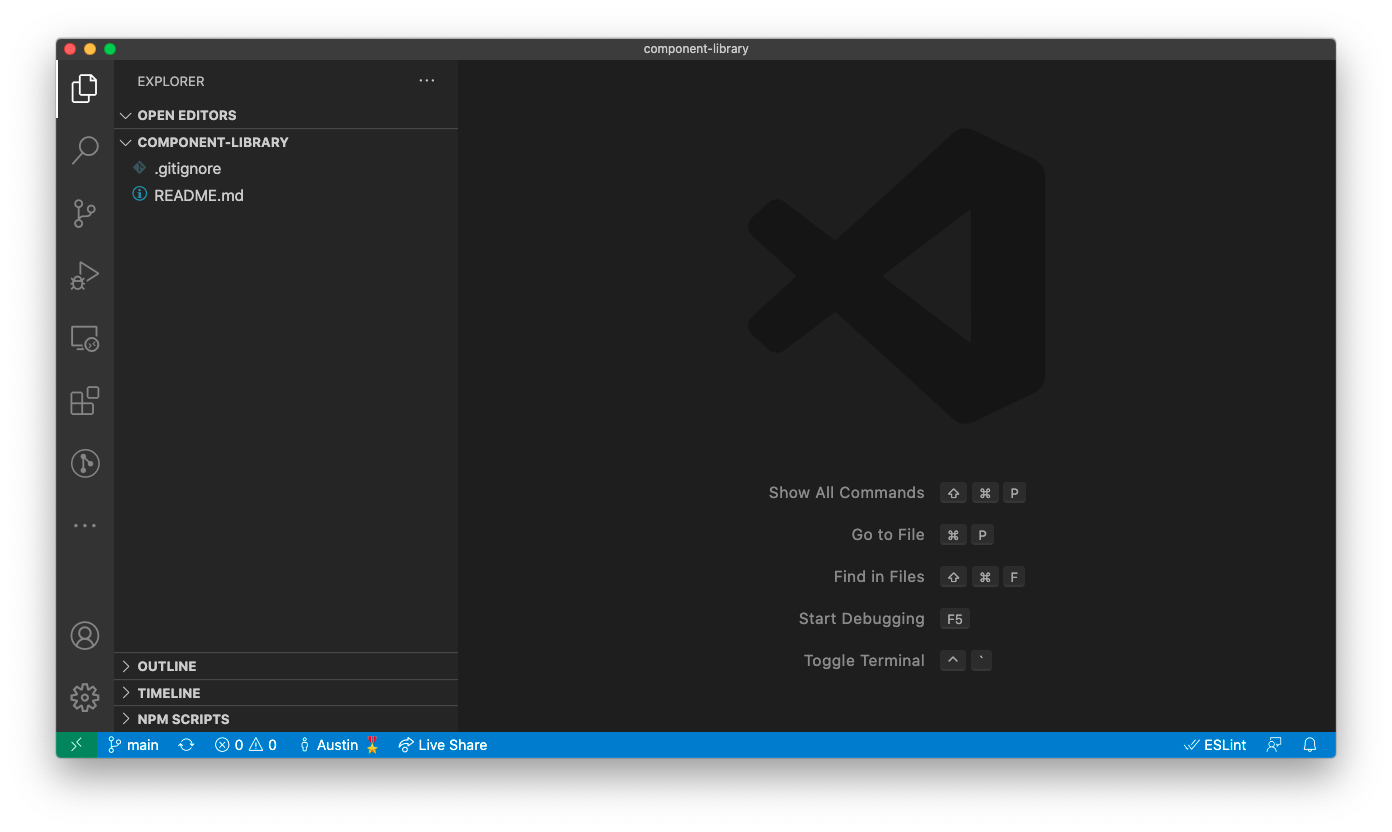 Initialize the package
#
To help the initial package creation we will use the npm-init command.
# Navigate to our component library
cd

 

~

/Courses/

component

-

library
# Initialize our package with all default values
You will see a new package.json with its values pre-populated to match our repository. Let's update the name of the package to include our GitHub account as a scope:
  

"name"

: 

"@GITHUBUSERNAME/component-library"

,
Dependencies
#